Validate Car Specifications for Free with Our MINI VIN Decoder Tool. Generate a Comprehensive Vehicle History Report with Mileage, Damages, and More.
MINI VIN Lookup: What is a MINI VIN?
A MINI VIN, or Vehicle Identification Number, is a unique code assigned to each MINI vehicle. It provides crucial details about the car's manufacturing, specifications, and history. Performing a MINI VIN lookup allows you to access information such as model year, engine type, past accidents, ownership records, and more, ensuring transparency and informed decision-making.
What does the MINI VIN Contain?
The MINI VIN, or Vehicle Identification Number, contains the following information:
Country of origin

Manufacturer

Vehicle brand and model

Body type

Engine type

Transmission type

Trim level

Model year

Plant of manufacture

Sequential production number
The VIN is a unique identifier that provides specific details about a MINI vehicle, including its manufacturing specifications and history. It can be used to verify the authenticity of a vehicle's specifications, track ownership history, and access important information for maintenance and repairs.
Where to find the MINI VIN?
List of MINI Models: What works with our VIN decoder?
MINI Cooper

MINI Cooper S

MINI Cooper Convertible

MINI Cooper S Convertible

MINI Countryman

MINI Clubman

MINI Paceman

MINI John Cooper Works

MINI Electric

MINI Coupe

MINI Roadster

MINI Hardtop 2 Door

MINI Hardtop 4 Door
2006 Toyota Corolla Verso
VIN: NMTER16RX0R073590
Body Style: 4 Doors Minivan
Engine: 1.8L L4 DOHC AWD 
Country of Assembly: Turkey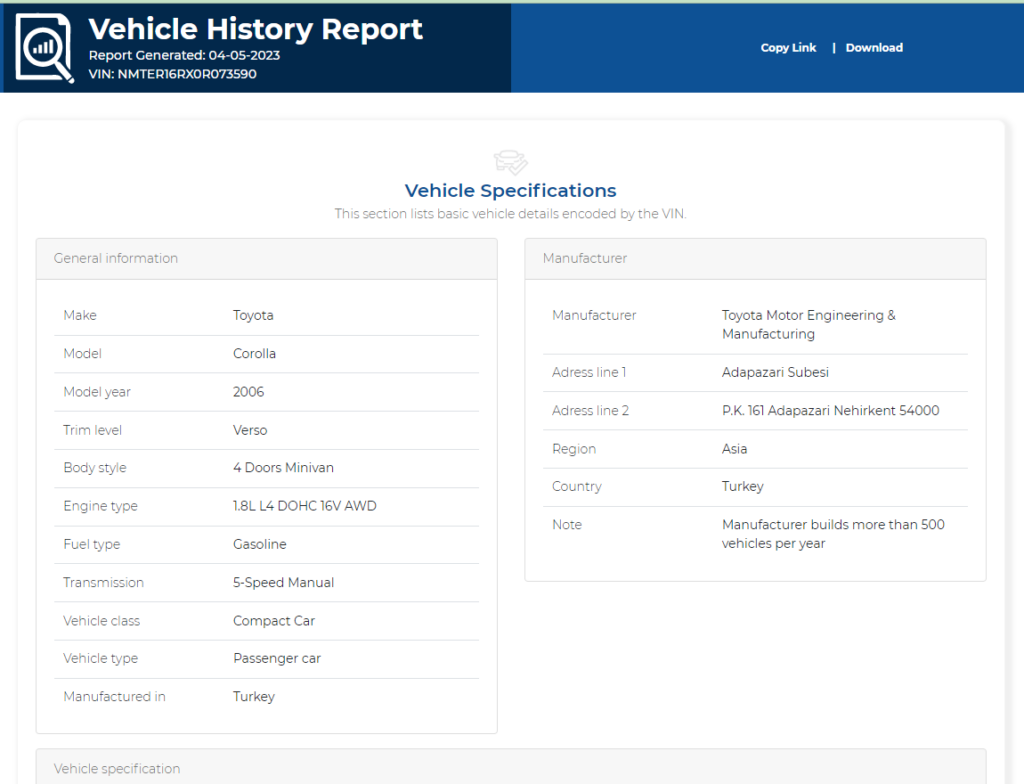 How to Decode a MINI VIN Number?
Decoding a Mini VIN number involves breaking down the 17-digit alphanumeric code to extract specific information about the vehicle.Our VIN Decoder tool will help you through the process, and we'll automatically decode any VIN number for you.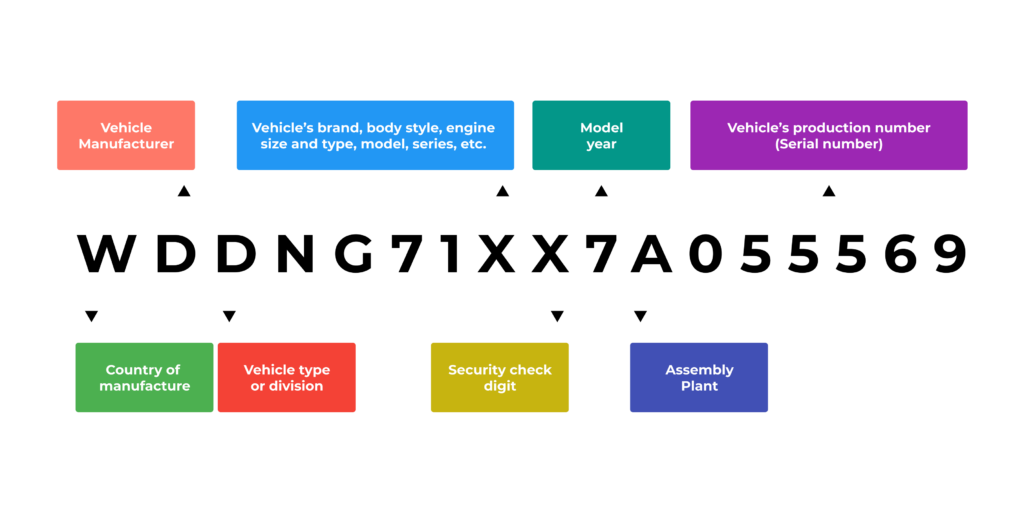 MINI History Check: What you'll learn with the MINI VIN?
With a MINI VIN history check, you can learn valuable information about a MINI vehicle's past. Here's what you can uncover:
Accident Records: You can find out if the MINI has been involved in any reported accidents or collisions. This includes information on the extent of damages and repairs conducted.
Title Information: The history check provides details on the title status of the vehicle, including any salvage or rebuilt titles.
Mileage Verification: You can verify the accuracy of the mileage reported by comparing it with historical records.
Service and Maintenance: The VIN history check may reveal the service and maintenance records of the MINI, including information on routine maintenance, repairs, and recalls.
Theft and Salvage Records: You can check if the MINI has been reported as stolen or salvaged.
By conducting a MINI VIN history check, you can gain valuable insights into the vehicle's condition, past incidents, and overall reliability. This information is crucial for making informed decisions when buying a used MINI or assessing the history of your own vehicle.
More information on the Mini VIN decoder
Decode and Get Vehicle Information with Mini VIN Decoder: Our free Mini VIN decoder provides you with the opportunity to access current detailed information about your Mini vehicle.
Simply enter your Mini VIN number, and within moments, you'll receive a comprehensive report that includes specifications, production details, options, and more. Whether you're interested in decoding the VIN number, checking the vehicle's history, or obtaining a full vehicle specification, our Mini VIN decoder is the perfect tool. It's easy to use, online, and provides you with accurate and reliable information.
Don't forget, our Mini VIN decoder is completely free, allowing you to gather the necessary knowledge about your Mini car without any hassle.
Frequently asked questions