Are you curious about the engine size of your vehicle but don't have a clue how to find out? Well, there's good news! You can determine your car's engine size just by looking at its VIN number. That's right, the Vehicle Identification Number (VIN) provides a wealth of information about your vehicle, including its engine specifications. In this blog post, we will guide you through the process of checking engine size by VIN number.
Step 1: Locate the VIN number
The VIN number is typically located on the driver's side dashboard near the windshield or on the driver's side door jamb. It's a unique 17-digit code that identifies your vehicle.
Step 2: Decode the VIN number
Each character in the VIN number has a specific meaning. To decode the VIN number, you can use an online decoder tool like ours or consult your vehicle owner's manual.
Step 3: Identify the engine size
The 8th character in the VIN number indicates the engine size of the vehicle. It can be a letter or a number, and it varies depending on the make and model of the vehicle. For example, the letter "V" could indicate a 5.7-liter engine, while the number "4" could indicate a 2.4-liter engine.
Step 4: Confirm the engine size
Once you have identified the engine size from the VIN number, you can confirm it by checking the vehicle owner's manual or contacting the manufacturer's customer service department.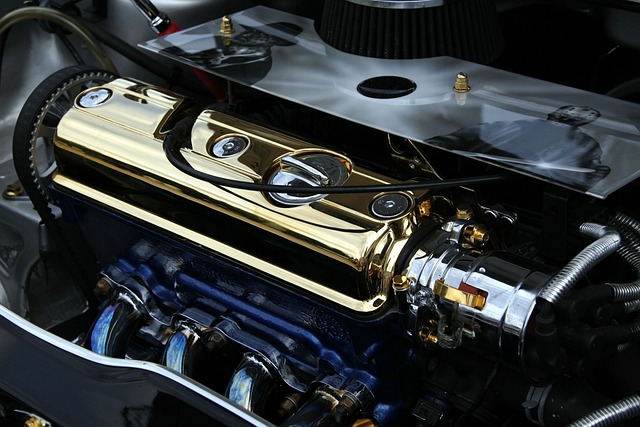 VehicleHistory.eu is a comprehensive online platform that provides vehicle history reports for cars, motorcycles, and commercial vehicles across Europe. With just a few clicks, you can obtain a detailed report on the vehicle you're interested in purchasing. The report includes information such as registration details, accident history, odometer readings, and service records.
One of the key benefits of using VehicleHistory.eu is the ease and convenience it offers. You can obtain a report quickly and easily, without having to go through the hassle of visiting multiple sources or contacting various authorities. This platform is also user-friendly and easy to navigate, making it accessible to all.
Another advantage of using VehicleHistory.eu is the confidence it can provide in your purchasing decision. With access to comprehensive vehicle history reports, you can make an informed decision about whether a vehicle is worth buying. You can also use this information to negotiate a fair price and avoid unexpected expenses down the line.
Checking the engine size of your vehicle using the VIN number is a straightforward process. It can save you time and effort by providing the information you need without having to physically inspect the engine. By following the steps outlined in this blog post, you can easily determine your car's engine size and use this information to better understand your vehicle's specifications.
Why should you know the size of your car's engine?
Knowing the size of your car's engine is important for several reasons:
Performance: The size of your car's engine can affect its performance. A larger engine typically produces more power and torque, which can result in better acceleration and towing capacity. Conversely, a smaller engine may be more fuel-efficient but may not have the same level of performance. This knowledge will help you to know what to expect from your vehicle.
Maintenance: The size of your car's engine can also impact its maintenance requirements. Larger engines may require more frequent oil changes, and certain components may need to be replaced more often due to increased wear and tear. So it does really matter if you are using a V6 or a V8.
Emissions: The size of your car's engine can also affect its emissions. Larger engines typically produce more emissions, which can impact the environment and may result in higher taxes or fees in some areas. this is an important factor to consider, especially nowadays that the countries of the world are striving towards an "energy transition" that is cutting down on the use of high-carbon fuels.
Regulations: In some areas, there may be regulations that limit the size of the engine or the horsepower of a vehicle. Knowing the size of your car's engine can help you ensure that you are in compliance with these regulations.
Knowing the size of your car's engine can help you make informed decisions about performance, maintenance, and compliance with regulations.
In conclusion, if you're in the market for a used vehicle, it's essential to have access to its complete history. VehicleHistory.eu provides a reliable and efficient way to obtain this information, allowing you to make an informed decision about your purchase. With its comprehensive reports, user-friendly platform, and convenient service, it's definitely worth considering for your next vehicle purchase.