Utilize our powerful Acura VIN check tool to instantly examine your Acura vehicle.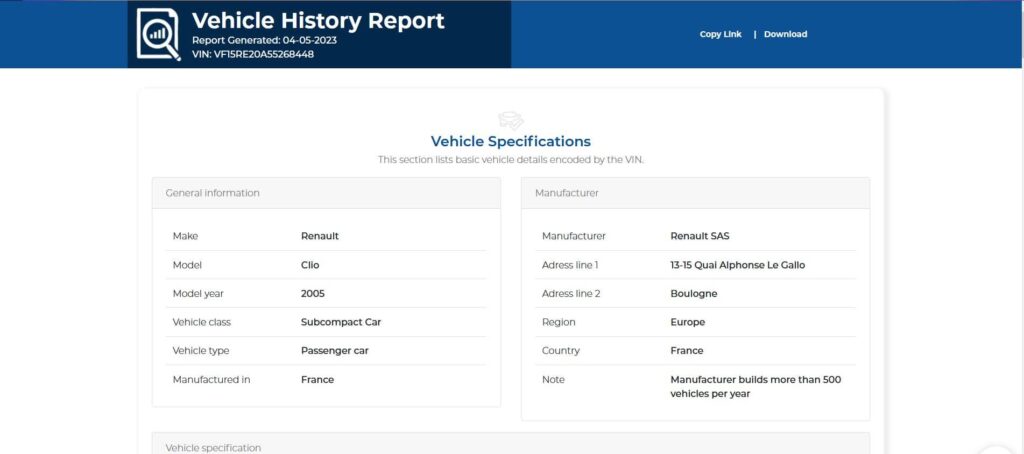 This is an excellent way to discover more about the specifications and history of your Acura. By conducting a VIN check, you can obtain the previous history of your Acura, which can assist you in making an informed decision when purchasing a vehicle. The vehicle history report includes comprehensive historical data such as former owners, recalls, accident history, sales record, loan and lien records, and repair history. This information can help you evaluate the vehicle based on current market trends, potentially saving you money and time on future repairs, documentation, and verifications.
It is essential to perform a VIN check on any Acura vehicle before purchasing it to ensure that all historical information is covered. Our Acura VIN decoder can decode any Acura VIN number and provide information such as the year, make, engine, fuel, transmission, add-ons, features, and where the Acura was manufactured.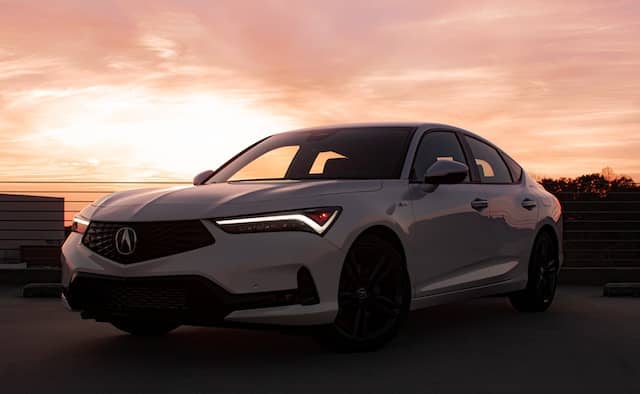 What We Check In Your Vehicle
Accident and damage records
Learn about the accidents a vehicle has been through and the extent of damages sustained before you pay for that vehicle.
Odometer readings
Odometer fraud can be discovered with a vehicle history report, and you can confirm mileage readings and mileage discrepancies if there are any.
Auction records
We check and deliver records such as the auction type, auction date, and sales history with distinct pictures of all auctions.
Event Verification
Confirm lien, impound and export records before purchase. You may discover if any finance company has a claim to ownership of your vehicle.
Title records
Flood damage records, junk titles,  salt water damage, hail records, discover all the potential problems. 
Theft records
We can determine if the vehicle had been stolen in any country and provide theft/theft recovery records for your vehicle.
How to discover the history of a vehicle?

First Step
Enter the VIN Number.

Second Step
Decode the VIN - Obtain a preview of the vehicle's details.

Third Step
Get the Report - Buy and download your report to reveal any hidden history.
Why running Acura VIN Check?
By running an Acura VIN check, you can uncover important history about the vehicle, such as whether it has salvage titles, previous damages, and if it was sold at auctions as damaged vehicles. It is vital to check the vehicle's history before committing to a purchase to avoid any potential issues.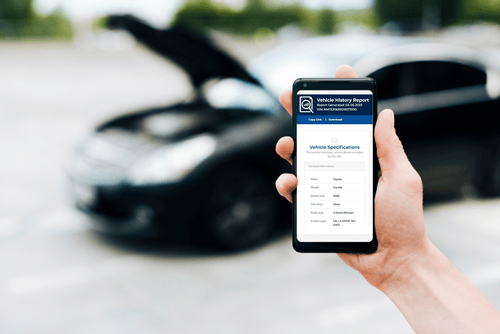 VIN Check Terms Explained
VIN: A Vehicle Identification Number (VIN) is a unique code assigned to each individual vehicle. It typically consists of 17 alphanumeric characters and is used to identify and track vehicles.
Acura: Acura is a luxury vehicle brand owned by Honda. They produce a range of cars and SUVs.
Acura VIN: Acura VIN refers to the VIN specifically assigned to an Acura vehicle. It helps identify the specific details and history of an Acura vehicle.
Vehicle: The term "vehicle" refers to any means of transportation, such as cars, trucks, motorcycles, or boats.
VIN number: The term "VIN number" is redundant, as the "N" in VIN already stands for "number." So, it is more appropriate to refer to it simply as "VIN."
Acura VIN decoder: An Acura VIN decoder is a tool or service that can be used to decode or interpret the information contained within an Acura vehicle's VIN. It provides details about the manufacturing specifications, features, and options of the vehicle.
Lookup: A lookup refers to the act of searching for or retrieving specific information or data, usually through a database or service.
Vehicle Identification Number (VIN): This is another term for the VIN itself, which is the unique code used to identify a vehicle.
Recall: A recall is an action taken by a vehicle manufacturer to address a safety-related defect or non-compliance with safety standards. It involves repairing or replacing a component or making other modifications to ensure the vehicle's safety.
Acura vehicle: An Acura vehicle refers to any car or SUV produced by the Acura brand.
Honda: Honda is a well-known automotive manufacturer that produces a wide range of vehicles, including cars, motorcycles, and power equipment.
Decode: To decode means to interpret or extract information from a coded format. In this context, it refers to interpreting the information contained within a VIN.
Manufacturer: A manufacturer is a company or entity that produces or assembles products. In this case, it refers to the company responsible for producing vehicles.
MDX: The MDX is a specific model of SUV produced by Acura.
Windshield: The windshield is the front window of a vehicle, designed to protect the occupants from wind, debris, and provide visibility.
Digit: A digit is a numerical symbol from 0 to 9. In the context of a VIN, it refers to the individual numbers used to represent specific information.
NSX: The NSX is a specific model of sports car produced by Acura.
Theft: Theft refers to the act of stealing or unlawfully taking someone else's property, including vehicles.
Integra: The Integra is a model of compact sports car produced by Acura.
17-digit: The term "17-digit" refers to the total number of characters in a standard VIN, including both letters and numbers.
1986: 1986 is a specific year, often used as an example or reference point in discussions related to vehicles.
Database: A database is a structured collection of information stored electronically. In the context of VINs, a database may contain information about vehicles and their associated VINs.
National Highway Traffic Safety Administration (NHTSA): The NHTSA is a government agency in the United States responsible for ensuring the safety of motor vehicles and road users. They oversee vehicle recalls, safety standards, and other related matters.
Repair: Repair refers to the process of fixing or restoring a vehicle that has been damaged or has malfunctioning components.
Used car: A used car refers to a vehicle that has been previously owned and is being sold again.
Crossover: A crossover is a type of vehicle that combines features of both a car and an SUV, typically with a unibody construction.
Salvage: Salvage refers to a vehicle that has been damaged or declared a total loss by an insurance company. These vehicles are often sold at a lower price and may require repairs.
Manufacturer identifier: The manufacturer identifier is a specific portion of the VIN that represents the manufacturer or the brand of the vehicle.